On the road to Stardom...Ghetto Shakespear is known for his smooth sounds and moves, on and off the stage. Better known to some as Alvin "Black Pearl" Hargrove this awesome entertainer, writer, producer, and hair stylist was born and raised in Huntsville, Alabama. He released his first CD titled "Double Life" in June 2008. The sophomore CD titled "Captivation" was released July 2009 at the Comedy Luau 2009. NOW he's working on his 3rd CD release titled "Emotions". So stay tuned!!
GHETTO SHAKESEAR IS KEEPING UP!!!

Ghetto Shakepear's CD "Captivation" is now available through iTunes.


Ghetto Shakespear now has his own APP. Download now to your smartphone and receive a 10% off coupon for Pop's BBQ Sauce.
Visit "Cooking with PEARL" click here and watch the first episode and learn how to grill with the fastly growing infamous Pop's BBQ Sauce!
FOLLOW BLACK PEARL ON FACEBOOK

CHECKOUT THE VIDEO "TIME" on YOUTUBE from this sophomore release. Click on YOUTUBE!

Video "TIME"
View the documentary "It's Bigger Than Me" about the history of Black Pearl breaking into the hair industry. Click on YOUTUBE!

Documentary "IT'S BIGGER THAN ME"
UNDERGROUND ALABAMA ENTERTAINMENT PRESENTS: Ghetto Shakespear's sophomore CD "Captivation" NOW RELEASED.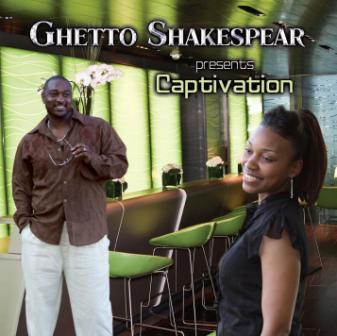 "Captivation" will "captivate" you for hours! The CD title was inspired by the late Diane Davis, a dear friend of Diane Johnson. "It was an honor to meet someone so beautiful and sweet. She indeed will be missed. Rest in Peace Diane!" - Ghetto Shakespeare.
SAMPLE "Captivation CD". Allow Time for Tracks to Load!
Title tracks "Captivation", "Tell Me Tell Me Tell Me" and "Cook for You" from this sophomore CD are available for download RIGHT NOW!